Cognition has successfully carried out the investigation and remediation of a former waste tip containing old tart barrels within the grounds of Damhead Creek Power Station, Rochester, Kent.
The works were carried out for Scottish Power and involved; site preparation, the removal of contaminated soils, validation and backfilling of excavations. The contamination comprised of a tarry petroleum hydrocarbon product and was found to be emanating from wooden barrels buried on the site. The objective of the remediation works was to remove the remains of these barrels and all surrounding soil impacted by the hydrocarbons to ensure the site is suitable for commercial redevelopment.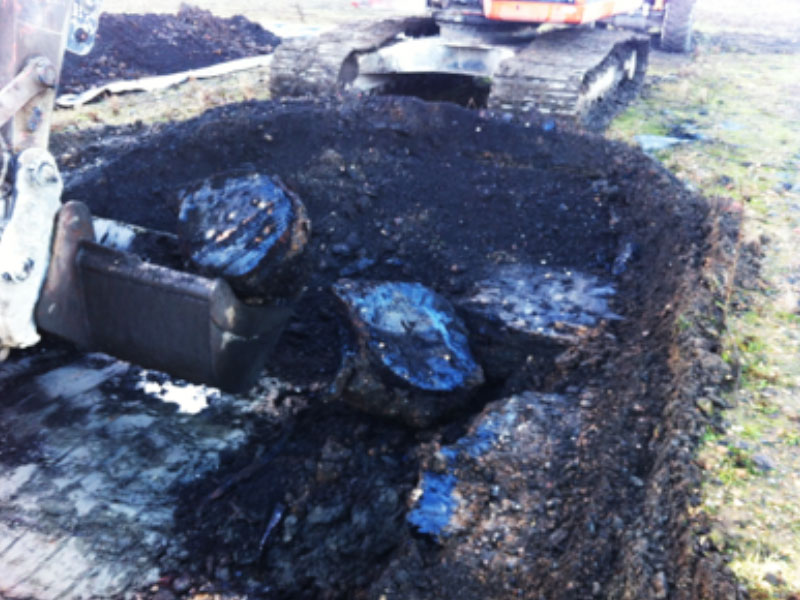 Picture showing the tarry contamination being excavated out/removed from hotspot area.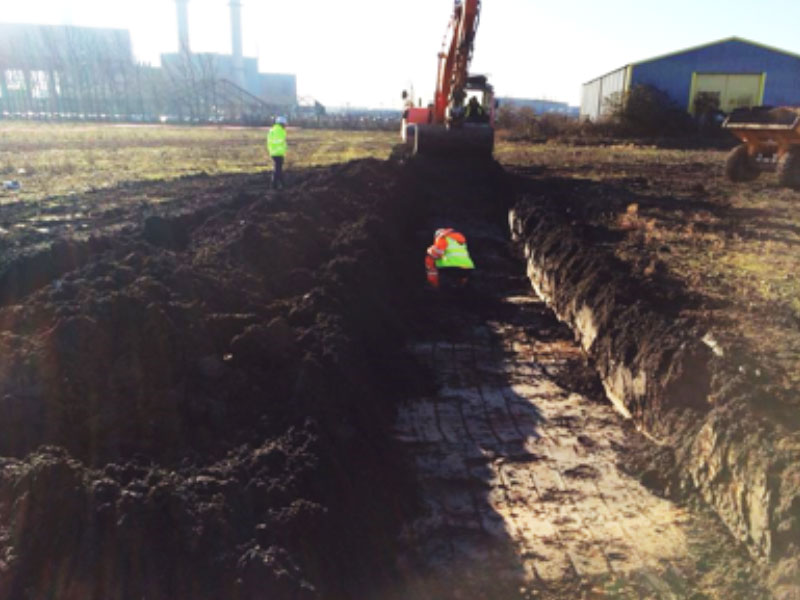 Photograph of excavation (western barrel line) for validation.